Low graduation rates and budget cuts will confront candidates for the Syracuse City School Board in the November election.
Three of the seven seats on the Syracuse City School Board are up on Nov. 5. Two current education commissioners, Calvin Corriders and Richard Strong, have chosen not to run for reelection. Patricia Body, now school board president, is up for reelection.
Four other candidates seek seats on the board. They include two Democrats, David Cecile and Derrick Dorsey; Edward McLaughlin, a Republican; and Barbara Humphrey, of the Green Party.
Education commissioners oversee the entire Syracuse Public School District, which includes 13 elementary schools, 12 middle schools and K-8 schools and eight high schools. They will also oversee alternative buildings in the district and adult education programs, according to the Syracuse City School District website.
The graduation rate for the class of 2012 was 48 percent for the Syracuse School District as a whole, according to the state department of education.  In April, the school board passed a $365.4 million budget, which allowed it to cut only 81 positions instead of an anticipated 96 jobs. But school officials continue to struggle with tight budgets.
Here's a look at the candidates:
Patricia Body (Democrat, incumbent)
Patricia Body is seeking her fourth year as member of the school board.

"I initially ran because there was a lot of conflict between city officials and school board members, which led to negative press," Body said. "Since I was previously a social worker, I felt like I understood the needs of the students and families and have since helped those needs to be met."
Body calls for enabling the community to become more proactive and to keep principals at schools for longer periods of time.
David Cecile (Democrat, challenger)
David Cecile was a teacher and principal for 36 years. In 2012, he retired as principal of Henninger High School. Sitting on the school board, Cecil said, would simply extend his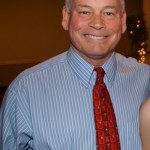 career as an educator.
If elected, he said, he can bring better knowledge of the day-to-day operation of schools to the education commission. "I already feel familiar with the buildings, principals and staff throughout the school district," he said.
Barbara Humphrey (Green Party, challenger)
Her first order of business if elected to the school board, Barbara Humphrey said, would be to tackle the budget. It is important to put funding into resources for the schools and not into the wants of the administration, Humphrey said.
"Public education needs to be valued. As a member of the Green Party, I believe I will move past the tape of corporate parties and get down to business," Humphrey said.
If elected, Humphrey said, she would fight for Syracuse to get more state education aid. "Questions need to be asked so Syracuse can finally receive deserved aid," Humphrey said.
Edward McLaughlin (Republican, challenger)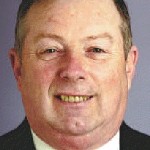 Ed McLaughlin was a policeman for 20 years before retiring in 1993 and opened a liquor store. From 1998 to 2002, he served on the Syracuse school board.
If elected, McLaughlin said, he would try to outsource some school district jobs to save money. This would include cutting bus services. They fracture neighborhood relations, McLaughlin said, and encourage turf wars. He witnessed this while he was a bus driver for the school district, he said.
Derrick Dorsey (Democrat, challenger)
Derrick Dorsey is making his first run for office. He is the director of Community Wide Dialog to End Racism a program of Interfaith Works.
Dorsey is a 1986 graduate of Corcoran High School. In addition to the Democratic Party nomination, he is endorsed by the Working Families Party. He did not return calls for an interview request.
(Becca Milliron is a senior majoring in newspaper and online journalism. Maria Catanzarite contributed some reporting for this story.)
 -30-