For Syracuse voters, the Common Council election brings four contested races that will include four incumbents, three challengers and one open-seat contest.
The contested races are in District 1, where incumbent Democrat Jake Barrett faces Republican challenger Joseph Carni; District 2, where Democrat Chad Ryan is running against Republican challenger Alex Walsh; District 4, where incumbent Democrat Khalid Bey faces Green Party candidate Howie Hawkins for the second time; and District 5, where incumbent Democrat Nader Maroun will be challenged by Republican Norman Snyder.
The open-seat contest this November is in District 2. Incumbent Democrat Pat Hogan cannot run for re-election because of term limits. On Sept. 10, Hogan lost in a primary election to Mayor Stephanie Miner for the Democratic party's nomination for mayor. To fill Hogan's seat, Democratic candidate Chad Ryan is running against Republican Alex Walsh.
In District 3, Democratic incumbent Bob Dougherty is unopposed for his second term as councilor.
The election is Nov. 5.
Democrats have a strong advantage in voter enrollment. Citywide, they outnumber Republicans by more than three times with 38,799 registered Democrats and 11,362 registered Republicans. And they have large advantages in voter enrollment in each district.
With those odds, political scientist Kristi Andersen of Syracuse University said,  "Republicans are not players in some sense."
The Common Council is the legislative body of the city, enacting laws and overseeing the city budget.
The Council consists of a president, four members at-large and five district councilors who serve a two-year term. Common Councilors receive a salary of $21,224 a year.
Here are voters' choices in the contested races:
District 1 (North-central Syracuse)
Jake Barrett (incumbent, Democrat)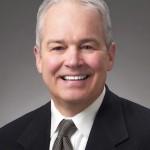 Barrett is seeking his second term as Common Councilor for District 1. He is the asset manager of the non-profit organization, Catholic Charities of Onondaga County. He was a Republican. But in 2011, he switched to the Democratic Party and won election to the Common Council. For the Nov. 5 election, Barrett is running on the Democratic and Working Families ballot lines.
The biggest problems in District 1, Barrett said, are rundown and vacant properties and the crime associated with them. He considers his support for a land bank to seize and rebuild these properties a step toward revitalizing neighborhoods. "Working with the land bank and as chair of the public safety committee," Barrett said, "I think I'm in a fairly good position to continue helping the district."
Joseph Carni (challenger, Republican)
Political newcomer, Joseph Carni, 23, beat out Republican David Gay in the Sept. 10 GOP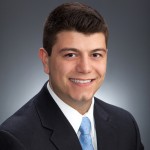 primary. Carni is a financial advisor for AXA Equitable. Carni comes from a political family. His father, Edward Carni, held Syracuse's District 1 Common Councilor seat in the 1990s and is now a Supreme Court Justice. For the Nov. 5 election, Carni is also on the Independence and Conservative parties' ballot lines.
The biggest issue in District 1 is crime, Carni said. If elected, he said, he would look into more foot and car patrols in neighborhoods. "That's been proven to deter crime, a stronger presence. But strategically placed cameras also deter crime," said Carni.
In District 1, voter enrollment is 6,646 – or 47 percent – for  Democrats; 2,952 – or  21 percent – for  Republicans; and 3,374 – or 24 percent—unaffiliated with a political party. District 1 includes the neighborhoods of Northside, Near Northside, Sedgwick, Lincoln Park and Washington Square.
District 2 (Northwestern Syracuse)
Chad Ryan (Democrat)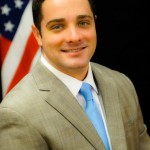 For this open seat, Ryan, 28, is a first-time candidate for public office. On Sept. 10, he won the Democratic primary against former Syracuse Police Chief Steve Thompson. Ryan is a third-generation funeral director for Edward J. Ryan & Son Funeral Home in Syracuse. His family has deep political roots. His father, Ed Ryan, is a former county legislator who recently retired as the Democratic elections commissioner.
Getting people to move back to the city, Ryan said, is the first step to improving the city's fiscal issues. "If you get people living in the neighborhoods that care about the neighborhoods, if they start going to their association meetings, if they start complaining about things," said Ryan, "then issues get resolved there."
Alex Walsh (Republican)
Walsh, 24, has been a legislative aide to state Sen. John DeFrancisco, R-Syracuse, for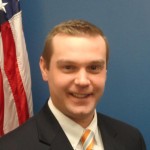 three years. He is also on the Independence and Conservative parties' ballot lines.
Education is a primary concern, Walsh said. If elected, he said, he will, "sit down with teachers and ask them: 'What do you see are the issues within the Syracuse city schools that can be corrected at the Common Council level?'"
Of District 2's total 11,656 registered voters, 5,832 – or 50 percent – Democrats; 1,920 – or 16 percent—are Republicans; 2,995 – or  25 percent—are unaffiliated with a political party. District 2 includes the neighborhoods of Westside, Far Westside, Near Westside, Lake Front and Skunk City.
District 4 (Central Syracuse)
Khalid Bey (incumbent, Democrat)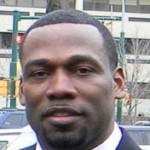 Incumbent Khalid Bey will face Green Party candidate Howie Hawkins on Nov. 5 for the second time. In 2011, Bey won against Hawkins by only 97 votes. Bey is a former regional coordinator for the New York State Senate. He is also on the Working Families Party's ballot line.
Workers are not getting the necessary training for jobs that are available in the city, Bey said. Diverse job training, Bey said, is a priority.  "When job opportunities come up that are not popular like healthcare," Bey said, "people are essentially unqualified to apply for those jobs."
Howie Hawkins (challenger, Green)
Hawkins is a longtime political challenger, running in almost every election since 1993.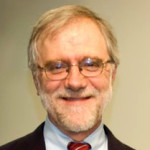 He has campaigned for offices including U.S. senator, U.S. Representative, New York governor, Onondaga County executive, Syracuse mayor and Common Councilor.  In 2011, he ran against Bey for District 4's seat and lost by 97 votes. In addition to the Green Party, of which he is a founding member, Hawkins is board secretary of the Eat to Live Food Cooperative and board member of the Southside Community Coalition.
Residents, he said, are not getting their fair share of city-funded jobs. "I want to revive," said Hawkins, "the equal employment opportunity program, and the human rights commission, and expand the living-wage law to have community hiring halls where city residents can sign up with their qualifications and contractors have to use them as the first source for hiring."
In District 4, voter enrollment is 8,674—or 65 percent – for Democrats; 1,093 – or 8 percent – for Republicans; 99 – or less than 1 percent—for the Green Party; and 2,812 – or  21 percent – unaffiliated with a political party. District 4 includes the neighborhoods of University Hill, Brighton and Southwest.
District 5 (Eastern Syracuse)
Nader Maroun (incumbent, Democrat)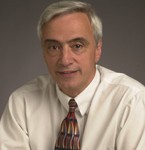 Incumbent Nader Maroun has been District 5's Common Councilor since 2009.  He is the regional director for Bart-Rich Enterprises, a franchisee that runs 21 Burger King restaurants in Central New York and northern Pennsylvania. He is also on the board of directors for the Syracuse City School District. Maroun is also on the Working Families parties' ballot line.
Public safety is the single most important issue, Maroun said. His district, he said, has the most neighborhood watch groups. Neighborhoods working closely with the police can help reduce criminal activity, he said, so he will continue to advocate for more watch groups.
Norman Snyder (challenger, Republican)
Snyder describes himself as a self-employed "purveyor of fine wine and wine slushies" for more than 34 years. He also helps to raise money for the Syracuse Jazz Fest, Syracuse Balloon Fest and the Syracuse Stars Youth Hockey Club, he said.
Residents, Snyder said, should be better informed through websites and newsletters before the council takes a vote. "There has to be a counter-voice, and I plan if I am elected to be very, very loud," Snyder said. "I want the public to know that a lot of times when it comes to the Syracuse Common Council, the public becomes aware of what's going on after they take a vote."
Of District 5's 15,753 registered voters, 8,627 – or 54 percent—are Democrats; 2,593 – or 16 percent – Republicans; and 3,546 – or 22 percent— unaffiliated with a political party. District 5 includes the neighborhoods of Eastwood, Salt Springs, Meadowbrook, Westcott and Near Eastside.
(Elizabeth Beeson is a graduate student in broadcast & digital journalism.)
-30-