For city voters, early choices for the two at-large councilor seats in the November 2013 elections include five Democrats.
They are the incumbents Jean Kessner and Lance Denno; Pamela Hunter, who was appointed to a partial term and lost an election bid in 2012; political newcomer Dan Cowen, a senior political science and policy studies major at Syracuse University; and Jeff Wright, the city's former public works commissioner.
As of March 24, no Republicans had publicly announced any plans to run for the office. If either party needs a primary election to choose its candidates, that will be on Sept. 10. The general election is Nov. 5.
Democrats enjoy a strong voter enrollment advantage in the city. Out of a total of 70,696 registered city voters, 38,799 — or roughly 54 percent — are Democrats, compared to 11,362 Republicans, or 16 percent.
The Common Council is the legislative branch of city government.  The council has nine members: a president, four at-large councilors and five district councilors. All council members are limited to eight years in the same seat. The salary for district and at-large councilors is $21,224, according to the 2012-13 council budget.
The district councilor is elected by members of his or her district while the at-large councilor is elected by the whole city, said Kristi Andersen, political science professor at Syracuse University. "It's not that they have different responsibilities," Anderson said. "On paper, it's that they were elected by different constituencies, either a narrow one or a broad one."
As of March 24, here's an early look at the five potential candidates for the upcoming councilor at-large race:
Jean Kessner (Democrat, incumbent):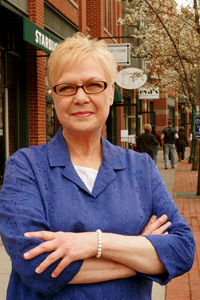 Kessner has been an at-large councilor since January 2010. She is the chair of the neighborhood preservation committee. In 2010, she ran against Republican Fanny Villarreal and Democrat Lance Denno. She and Denno were the winners for the two seats.
Kessner was born and raised in Tell City, Ind., and received her bachelor's degree in political science at the State University of New York. From 1979 to 2005, she was an investigative reporter for WIXT NewsChannel 9, which became WSYR-TV in Syracuse.
Among her accomplishments on the council, Kessner lists: supporting the Syracuse Land Bank, a nonprofit city-county agency to redevelop tax-delinquent properties; supporting the Gender Expression Non-Discrimination Act to ban discrimination based on gender identity and how it is expressed; proposed legislation to make selling bath salts as drugs a crime punishable by up to a year in prison; opposing hydraulic fracturing for gas-drilling.
In 2013, she co-sponsored controversial legislation called "ban the box," which would restrict employers' use of the check-box on job applications that asks about applicants' records of criminal offenses. Kessner and co-sponsor Councilor Khalid Bey, D-District 4,  say they are refining the measure to meet critics' concerns.
"I would like to see it modified in whatever way it needs to get it to fruition," said Kessner, "It will take community education, it will take responding comments, it will take discussion and compromise and I'm willing to do that."
Collaboration is at the heart of every piece of legislation, she said. "You get ideas and refine them in the collaboration with other people," said Kessner. "And that's true of just about anything."
Lance Denno (Democrat, incumbent):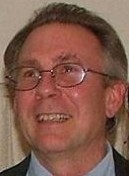 Denno, a former city firefighter, has been councilor at-large since January 2010. He previously served as the District 5 Common Councilor.
Denno, the child of a military family, was born and raised in Heidelberg, Germany. In 1968, his family settled in Syracuse. He attended Nottingham High School. He worked as a firefighter and fire chief for the Syracuse Fire Department until 2004. He received his master's degree in public administration at the Maxwell School at Syracuse University.
If reelected, he hopes to focus his efforts on municipal management, he said. Saving money and cutting costs is a priority, Denno said. As an example of inappropriate spending, he cited a recent plan that cost $1.5 million to rebuild half a mile of Waverly and Comstock Avenues as a bicycle lane.
"I think it would be more appropriate to use the money on the roads of the city that are much more out of shape," Denno said.
Dan Cowen (Democrat, challenger):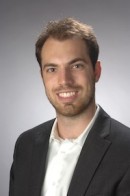 Cowen, 22, is a senior political science and policy studies major at Syracuse University. He is running for public office for the first time.
Cowen is a native of Wayland, Mass. Before coming to SU in 2009, Cowen worked for City Year, a national nonprofit organization in Washington, D.C., that works with public schools to help students stay on track and succeed in school.
As an SU student, he created a cultural and language exchange program and has been working on an entrepreneurship incubation center with Northside Urban Partnership, which is expected to launch this summer. He is also a certified EMT and trainer, working as co-personnel supervisor of Syracuse University Ambulance.
Education, job creation and vacant homes are among the top concerns for Cowen. He said that he hopes to create jobs, which would in turn encourage graduates of the area's universities to stay in Syracuse. He proposed "Resume Play," a program in which students, employers and local community leaders team up and develop a product, service or solution to a social issue.
He also hopes to partner with local developers, local contractors and not-for-profit organizations to address the issue of vacant homes, he said. Unemployed and homeless people would receive a percentage of the sales, develop job skills and get to live in the homes they rebuild, he said.
Pamela Hunter (Democrat, challenger):
Hunter, 43, was appointed by Mayor Stephanie Miner in February 2011 to fill a vacant councilor at-large position after Bill Ryan resigned his seat to become director of administration for the city. Hunter did not get enough petition signatures to run in the Democratic primary for re-election and her council term ended in December.
Hunter was born in New York City. She has lived in the town of Luzerne in upstate New York, as well as an Indian reservation in Arizona and Utah. She graduated from Strayer College in Alexandria, Va., with a bachelor's of science degree in business administration and human resources. She served in the Army following high school, working as a cook and did contract administration for the dining facilities.
In the late 1990s, she worked for Youth Service America, a national not-for-profit organization that seeks to increase the diversity of young people serving in practical roles, and an accounting firm in Washington, D.C. Since 2010, she has been the Syracuse regional director for the Epilepsy Foundation of Rochester-Syracuse-Binghamton.
In her nine months as an appointed councilor-at-large, Hunter led a successful effort to revive a Citizen Review Board to guarantee an open process for reviewing complaints against the Syracuse Police Department.
"To me, that's huge because it affects every single resident in the city of Syracuse and any person who visits the city of Syracuse," Hunter said. "There's really not many pieces of legislation that touches many people.
If reelected, she said, she wants to improve what she described as a contentious relationship between councilors and heads of city departments. Now, she said, the tensions between the two don't "offer us a way to work collaboratively to move the city forward in a positive direction."
Jeff Wright (Democrat, challenger):
Wright, of 153 St. Louis Ave., Syracuse, could not be reached for this story. No phone number is listed for that address.
Wright, the city's former commissioner of public works, announced his plan to run for the councilor-at-large in January, the Syracuse New Times reported. He told the New Times that the two areas he wants to focus on are the city budget and what he describes as poor communication between the council and the Miner administration.
On March 15, The Post-Standard reported that he was seeking support of Democratic ward committees.
(Madina Toure is a graduate student in magazine, newspaper and online journalism.)
 -30-